Montessori Style Schoolroom
by Megan
(Chandler, AZ, USA)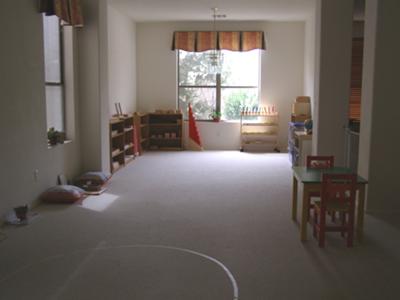 From one end of Schoolroom
This is my Montessori-style school room.

There's more behind me, but left to right around the room pictured is - Peace Corner, Math, Sensorial, Language, Botany, Zoology, and Geography. Not pictured, behind me, is Art, Practical Life, and my corner for stuff.

More pictures here - though it's been moved around a little since these pictures were taken.