School Room with Desks
by Kara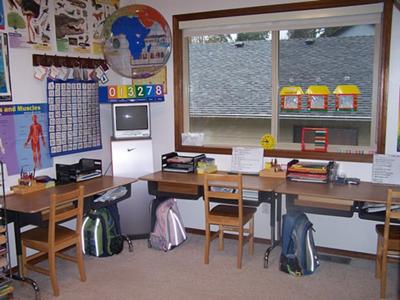 Desks
Kara found the desks on Craigslist when a local, private German school was closing, and says she frequently sees desks for sale on Craigslist.

You can view more pictures of Kara's schoolroom by visiting her blog.
Help other homeschoolers by sharing your experiences. How? Simply click here to write a review, share your schedule or post a photo of your schoolroom.
You Might Also Like: