Work Pockets
by Dana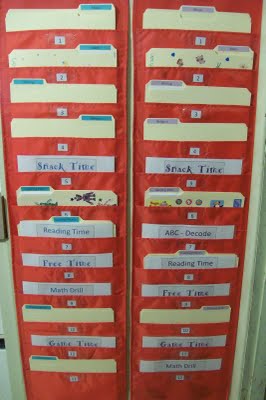 Work Pockets
Dana uses work pockets to hold her system. These affordable, hanging pockets can be hung behind closed doors so they don't clutter up your schoolroom.

Follow this link to read more about Dana's workboxes.
Help other homeschoolers by sharing your experiences. How? Simply click here to write a review, share your schedule or post a photo of your schoolroom.
You Might Also Like: