Workbox Drawers
by Monica
(Hanley, MI)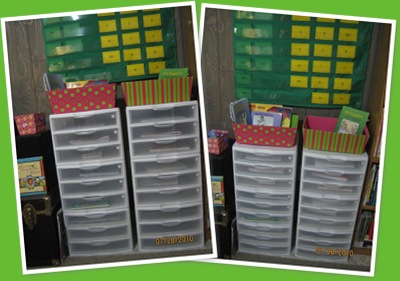 Workbox Drawers
I love using my Workbox Drawers. The drawers are 12x12 scrapbooking drawers - 3 tier - from Hobby Lobby. They were only $10 for each 3 drawer section. I use 9 drawers for each of my girls.

Check out my blog for photos and more details.

Enjoy!
Help other homeschoolers by sharing your experiences. How? Simply click here to write a review, share your schedule or post a photo of your schoolroom.
You Might Also Like: